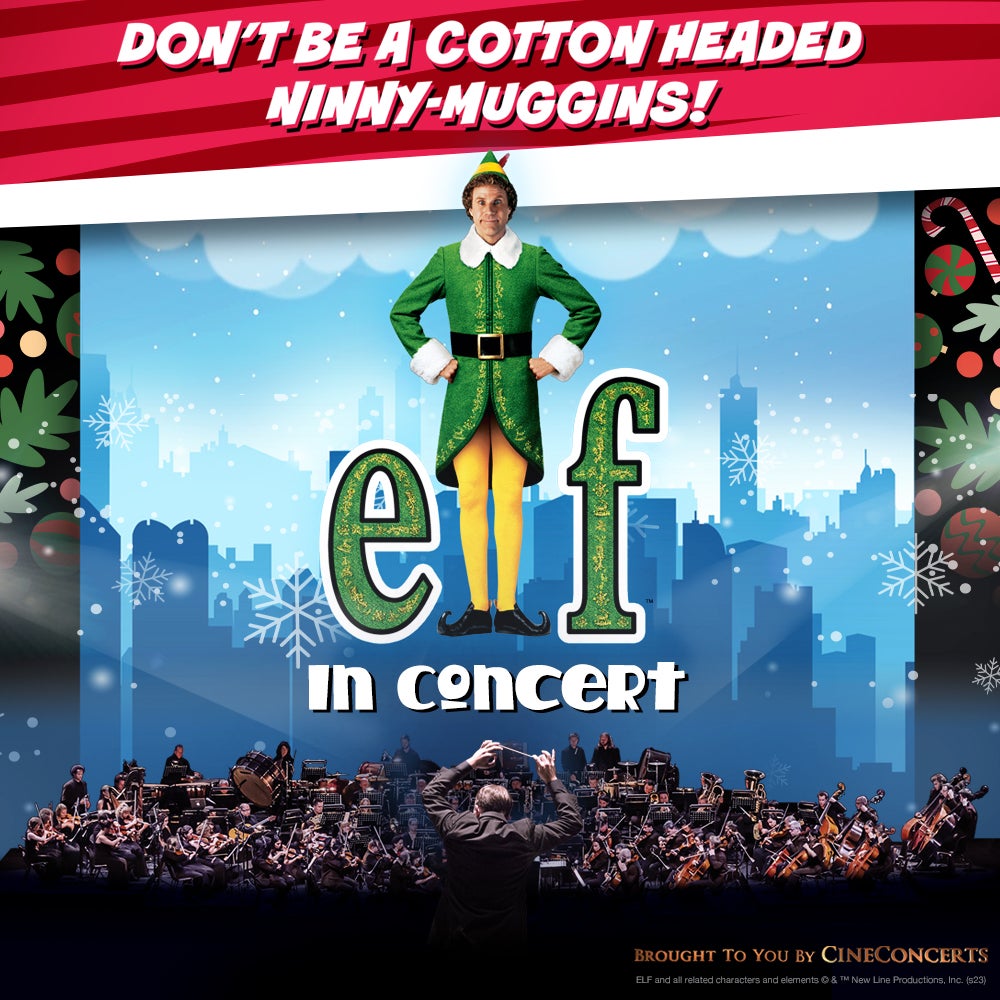 December
17
, 2023
/ 4:00PM
Elf in Concert
Don't Be A Cotton Headed Ninny-Muggins!
December
17
, 2023
December
17
, 2023
/ 4:00PM
Elf in Concert
Don't Be A Cotton Headed Ninny-Muggins!
Back to Events
Dates & Times
December

17

, 2023

/ Sunday

@ 4:00PM
Elf in Concert is coming to the Peacock Theater on December 17th! An exceptional highlight of this event, celebrated composer John Debney, creator of Elf's heartwarming score, will personally conduct a full symphony orchestra performing his music live to picture, projected onto a 40-foot movie screen.
John Debney is the ultimate film music character actor. In equal demand for family films such as Jingle Jangle, Come Away, and Elf, as he is for adventure films like Iron Man 2, the Oscar-nominated composer also scored the powerful and poignant The Passion of the Christ. Debney is an agile jack-of-all-genres, sci-fi adventure (ORVILLE), composing for comedies (Bruce Almighty), horror (Dream House) and romance (Valentine's Day) with the same confidence and panache. Debney is also known for his work in such films as Princess Diaries, Sin City, Liar Liar, Spy Kids, No Strings Attached, The Emperor's New Groove, I Know What You Did Last Summer and Hocus Pocus. Debney's work also includes Disney's The Jungle Book directed by Jon Favreau, Fox's Ice Age: Collision Course directed by Mike Thurmeier, and Twentieth Century Fox's award-winning musical The Greatest Showman starring Hugh Jackman and Zac Efron. Debney's most recent films include The Beach Bum starring Matthew McConaughey and directed by Harmony Korine, the Warner Bros. comedy feature Isn't It Romantic starring Rebel Wilson, Paramount Pictures' family adventure feature Dora and the Lost City of Gold, and Bleecker Street's biopic Brian Banks. Upcoming for Debney is Come Away directed by Brenda Chapman and starring Angelina Jolie.
Born in Glendale, California, Debney's professional life began after he studied composition at the California Institute of the Arts, when he went to work writing music and orchestrating for Disney Studios and various television series. He won his first Emmy in 1990 for the main theme for The Young Riders, and his career soon hit a gallop. Since then he has won three more Emmys (Sea Quest DSV), and been nominated for a total of six (most recently in 2012 for his work on the Kevin Costner western miniseries Hatfields & McCoys). His foray into videogame scoring—2007's Lair—resulted in a BAFTA nomination and a Best Videogame Score award from The International Film Music Critics Association.
Debney has collaborated with acclaimed directors as diverse as Robert Rodriguez, Garry Marshall, Mel Gibson, the Farrelly Brothers, Jon Favreau, Jim Sheridan, Ivan Reitman, Peter Chelsom, Rob Cohen, Brian Robbins, Tom Shadyac, Sam Raimi, Adam Shankman, Howie Deutch, Renny Harlin, Peter Hyams and Kenny Ortega. He was nominated by the Academy for his Passion of the Christ score. Inspired by that score, he then created The Passion Oratorio, performed in 2015 in the historic Mosque-Cathedral of Cordoba, Spain in front of 6,000 people during Holy Week. In 2005, Debney was the youngest recipient of ASCAP's Henry Mancini Career Achievement Award.
"If I'm doing my job well," says Debney, "I need to feel it. I really try to make sure that whatever I'm doing— even if it's a comedy—that I'm feeling it and feeling either humor or the pathos or the dramatic impact of what I'm seeing. That's the way I approach it."
ELF and all related characters and elements © & ™ New Line Productions, Inc. (s23)
More Information
Special Info

Both general and accessible seating are available through AXS, Peacock Theater, and Crypto.com Arena; box Office located at 1111 S. Figueroa Street.
Lexus Box Rentals

Elevate your show experience in a Lexus Box rental. Lexus Boxes include access to a VIP entrance, VIP lounge throughout the event, a private bar, and a private box to enjoy the show in style!

For more information, email us at premiumevents@peacocktheater.com.

L.A. LIVE

There are lots of things to do before and after your event at L.A. LIVE, the leading entertainment district in Los Angeles! Grab a drink, get a meal, catch a movie, visit a museum and much more!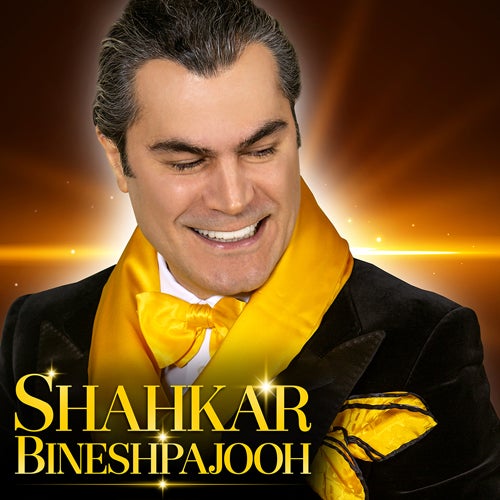 December
9
, 2023
/ 8:30PM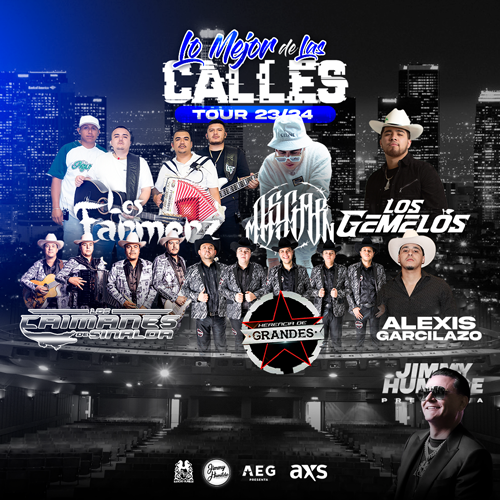 December
16
, 2023
/ 8:00PM
Jimmy Humilde Presenta
Con Los Farmez, Oscar Maydon, Los Gemelos, Los Caimanes de Sinaloa, Herencia De Grandes y Alexis Garcilazo!